Christus Vincit Foundation
We Are Catholic
Builders Contributors Citizens Messengers Missionaries Priests Laymen Youth Warriors
We are a collection of devout Catholics, blessed by Bishop Athanasius Schneider, reviving Catholic tradition and reconstructing Church architecture.
We're Building A Traditional
Catholic Future
Restoring Catholic Art & Architecture
It's an open secret among Catholics that the secular world is attacking Catholic tradition, art, and architecture. Even as Latin Mass parishes grow and attendance continues to rise, they attack relentlessly. Destroying Catholic art, vandalizing Churches, and attacking priests in broad daylight.

Everyday, you and I feel the pressure of the secular world grow. We feel the pressure from politicians who have abandoned us. From news casters who slander us and public school teachers who profane Christ. This pressure can feel crushing, like we've been abandoned in our darkest hour.

But as Jesus said, "The gates of Hell shall not prevail against us!" We, who have hope in Christ, are the warriors of the Church. We are Christ's army, building up spiritual fortresses, outposts, and military barracks that are our beloved Traditional Churches. We are the rebuilders of beauty, the restorers of traditional art. That is the mission of our Art & Architecture Fund. To rebuild beautiful Catholic Churches and restore traditional Catholic art. If you believe in restoring the majesty of sacred Catholic Tradition, make a donation immediately to our Art & Architecture Fund and begin your journey as a Traditional Catholic Builder.
Supporting Latin Mass Communities
Many Latin Mass communities operate without help from the outside world. The basic necessities such as missals and vestments are provided often by the congregation or sometimes even single families.

This tragedy is the main reasons traditional communities are on the back-foot against the growing threat of secularism. Even while our numbers grow. Funding and expansion is a limited luxury reserved for the wealthiest parishes. There is often no money left over for expanding our beautiful communities into front-line armies for Christ.

This is why we've set out to support struggling traditional Latin Mass communities. To secure their day-to-day necessities so they are free to grow and evangelize. By giving to practical things such as incense, candles, and altar server vestments you can ensure the stability and the longevity of these communities. They will no longer be subject to their circumstances. We invest every dollar given so that it supports these communities in perpetuity. If you believe in the endurance and growth of these communities, please donate to our Community Revitalization fund immediately. These funds go directly to growth and stability of Latin Mass communities in the United States, so that we don't have to worry about our faith's future. If you believe in this mission, click the button below to donate now.

Defending Traditional Catholic Education
Our education system is heavily biased towards the secular. Navigating public schools can be a nightmare for traditional Catholic families. Without the proper resources Catholics are often faced with choosing between strong morals and strong education.

This lack of moral education compounds when Catholic children go and face the world without the proper training. Instead of being vessels for the Holy Spirit and missionaries for Christ, they often succumb to the pressures of the world and lose their faith. Without proper education we cannot have strong evangelists. Without strong evangelists we will forever be on our back foot against evil.

This is why we must support traditional Catholic education that is both morally sound and academically rigorous. For our Church to have a bright future, it must have bright students. These children will be the light of Christ in the world walking "through the valley of death" and fearing no evil. If you believe in this future, click the button below to support our Education & Evangelization Fund. These funds go directly to traditional Catholic schools, educators, and defenders of the faith in the United States. Give yourself the gift of a bright Catholic future and donate now.
Our Blessing, Patronage, & Members
Bishop Athanasius Schneider's Blessing
In 2020, Bishop Athanasius Schneider gave his blessing to the Christus Vincit Foundation, named after his book "Christus Vincit: Christ's Triumph Over the Darkness of the Age". We've been blessed to meet and speak with Bishop Schneider on many occasions to discuss the importance of tradition in our age of secularism.

In his letter of our blessing he speaks poignantly on the war we are now faced with from the outside world. But as Catholics we also know that Christ does conquer and he does reign. Our mission is to once again defend our sacred Church from outside attackers who wish us destruction. We are inspired again by holy men who have arisen in every age to defend tradition. We are renewed by Christ and His mission. Christus Vincit, Christus Regnat, Christus Imperat.
Our Patron and Our Lady of Good Success
The Christus Vincit Foundation is dedicated to Our Lady of Good Success. In seven apparitions over 40 years beginning in 1594, the Blessed Virgin Mary appeared to Mother Mariana de Jesus Torres of the Convent of the Immaculate Conception in Quito, Ecuador.

Our Lady also made many prophecies about the colony and the Church, including a worldwide crisis of faith and morals in the Church and society that would begin in the 19th century and extend throughout the 20th century. She warned that there would be an almost total corruption of customs, and more.

However, Mary also offered a solution to the crisis, namely, devotion to her under the title Our Lady of Good Success. She prophesied that this devotion would not begin to become well-known until the end of the 20th century
Matthew Keeny
Director of Development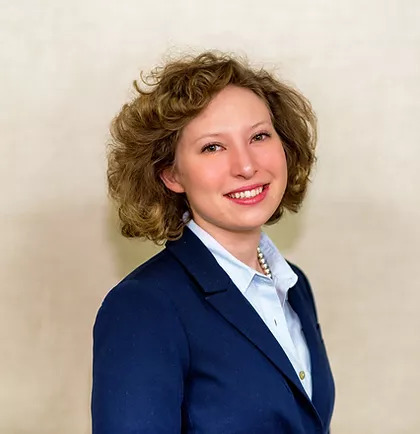 Claudia Wert
Executive director
George Wert
Techincal Director
Help Build A Traditional
Catholic Future
Contribute To The Christus Vincit Foundation
We are restoring the beauty of Catholic tradition. Rebuilding traditional churches, funding Latin Mass communities, and support solid Catholic education. Every dollar we receive goes directly towards that mission.

Today, you have the opportunity to buy vestments for a priest, restore an ancient Catholic painting, and ensure the solid Catholic education of a young child. If you believe, as we do, in the the future of Christ's Church and the sacredness of our tradition, donate today and become part of the Christus Vincit Foundation.
Have A Specific Question?
Contact Our Departments
Donations/Donor
Advise Funds
Have specific questions about making donations or looking to open a Donor Advise Fund? Reach out to our Donations department and we'll get back to you right away!
Email: Donations@christusvincitfoundation.org
Phone: (610) 488-5312
Looking to start a project or request more details on the specifics of a project we're working on? Give us a shout using the contact information below.
Email: Projects@christusvincitfoundation.org
Phone: (610) 488-5421
Looking to join the fight for the future of tradition? We would love to get you involved in a project that matches your area of interest/expertise. Let us know below!
Email: Volunteer@christusvincitfoundation.org
Phone: (610) 488-5215